RBN is one of the largest, most prolific business networking groups in Southern California. We have proudly served over 17,000 business professionals since 1995. Our mission is to provide you and your company with effective business networking sessions, innovative marketing programs and educational networking tools to promote and grow your business. RBN focuses on the unique individual needs of its members. Our most important relationships are the ones we help you build with other business owners.
---

In The Calendar" is an online national events calendar. Find all kinds of events including social, entertainment, business meetings, networking events, meetings, mixers, charity, service clubs, women's functions and events and much more in this online event calendar.
---

The Women's Calendar is the largest electronic listing of women's events. The mission is to provide a calendar of events covering every possible venue, topic or issue important to women.
---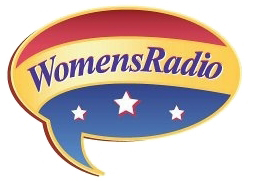 WomensRadio is a dynamic media, news and social networking site dedicated to giving women and minorities a larger voice over a greater geographical area.
---

Townzilla.com is the fastest-growing local search engine for the Inland Empire, Orange County, San Diego and Los Angeles (coming soon). It features a local search function, SEO, website designs, free business listings, premium advertising, local event blogs, social media, mobile website application and online videos.
---

The Business Women's Mega Mixer is a celebration of women's history month and fundraiser for local women in need.  Join over 500 business leaders as we honor women from our past, present, and future, and celebrate those who have overcome obstacles and blazed trails of opportunity.
www.businesswomensmegamixer.com
---

Join local chambers of commerce and business organizations for the ultimate business networking events! Mix and mingle with business people representing hundreds of industries and companies in and around L.A., Orange County, Inland Empire and Las Vegas. The Largest Mixer's® are a great opportunity to reach small to large companies, meet new clients and learn how the different chambers and business organizations can make your business grow.
---

LIVE Magazines are among the largest distributed entertainment and lifestyle monthlies in Southern California: Live OC in Orange County, Live LB in Long Beach and the South Bay, and Live LA in the Los Angeles market. LIVE Magazines are the premier SoCal entertainment publications for finding out what's happening in the world of events, music, movies, fashion and sports and more. Each issue features the popular "One on One" in-depth interviews with the world renowned celebrities who grace each cover.
---
anamedia is one of Canada's longest established distribution and production companies and offers all aspects of content Distribution worldwide, Production and Production Services. Canamedia is involved in production and co-production with many of the Canadian, US and UK networks.
---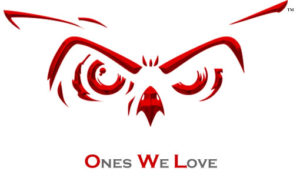 Ones We Love is a consulting, marketing and promotions firm based in Newport Beach. We help our clients increase the popularity of an event, an idea, a service, a product or location. Our core business involves assisting companies with increasing their reach to a targeted demographic, networking individuals at the highest levels and converting patrons into to loyal customers. We help solve problems and ensure our efforts result in our clients being noticed.
---

Dr. Letitia S. Wright, D.C, an international speaker, author and movie producer, is the host of the Wright Place™ TV Show, now in its 11th season with over 299 shows broadcast on television to over 5.2 million homes each week in Southern California and Atlanta. Each week guests discuss information, strategies and new technology that women can use to grow their businesses.
---

Philip Winestone Photography and Art.
---

in entertainment delivers the best in quality live entertainment throughout the Southern Ontario region.  Based in the greater Toronto area, we offer unique and innovative concepts for corporate events, private parties, children's parties, singing telegrams, special events, restaurant/hotel ambiance & much more.